Support Children's Medical Fund
0%
$90.96

of $120K Goal

1

Donors

0

Shares
Donate
Share
The Children's Medical Fund, a project of Child's Dream Foundation, helps children with serious health issues to access advanced health care and medical treatment. The beneficiaries of this project are children below 12 years old who are from Myanmar and Laos and some immigrant children in Thailand. They need life-saving medical procedures that they cannot get from their country of origin because the procedure is unavailable or too expensive. These children suffer from life-threatening congenital diseases. Children's Medical Fund focuses on three common ones: Heart Disease, Anorectal Malformation, and Hypospadias. The cost for each medical procedure is as follows: - Heart Disease: $5,000 - $15,000 - Anorectal Malformation: $1,500 - $4,000 - Hypospadias: $1,000 - $2,500 The treatment costs vary from patient to patient; but in general, the families of the young patients cannot afford the costly procedure To address this issue, the Children's Medical Fund help these children to go to Thailand andreceive the medical treatment they need at no cost. Child's Dream partners with Thai hospitals in Chiang Mai, Chiang Rai, and Lampang as well as the Mae Tao Clinic and other healthcare facilities to avail of the necessary treatments. Aside from providing the treatment, the Children's Medical Fund also gives financial support to the parent or caregiver of the child. They are given accommodation, food, and transportation allowances so that they can accompany their child throughout the treatment process. In addition, Child's Dream's medically-trained team acts as translators between the Thai health workers and parents or caregivers who cannot speak Thai. Since its founding in 2006, the Children's Medical Fund has already provided treatment to over 1,500 children. Annually, Child's Dream needs $600,000 for the treatment of approximately 150 children. For this campaign, the Children's Medical Fund is raising $120,000 for the treatment of 30 children with congenital diseases. Help these children receive the medical treatment that they need by supporting the Children's Medical Fund. Your donations can save lives.
Campaigns from this Nonprofit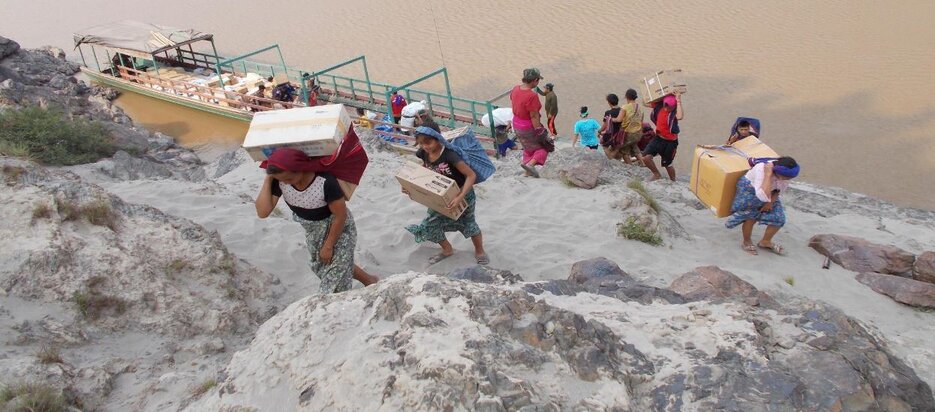 Build a Brighter Future for Kayin State, Myanmar
Help the people of Kayin State get access to better education by donating to this campaign.
Support the Myanmar Scholarship Project
Child's Dream Foundation provides four-year financial assistance to qualified undergraduate students to pursue a Bachelor's degree through its Myanmar...