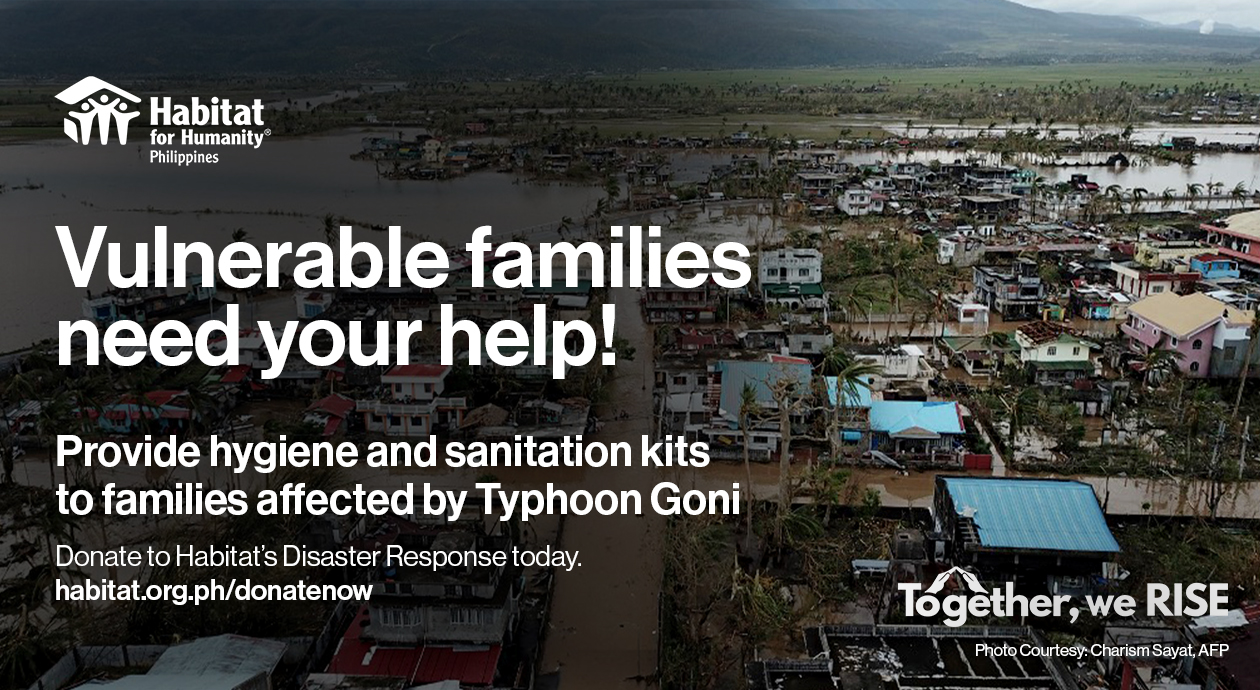 Help vulnerable families RISE from the impact of Typhoon Goni
0%
$125.6

of $17.8K Goal

8

Donors

1

Shares

00:00:00

Hours left
Completed
Share
The impact of Typhoon Goni exacerbates the vulnerability of affected families to COVID-19
Barely recovering from the economic and health impact of the pandemic, the Philippines was hit by this year's strongest typhoon in the world named Super Typhoon Goni (local name: Rolly), leaving trails of devastation after making four landfalls. The Bicol Region bore the brunt of the typhoon as it caused flooding, storm surges, and a massive volcanic mudflow in Guinobatan, Albay, which buried over a hundred homes and damaged several infrastructures in the nearby towns of Daraga and Santo Domingo. More than a week after Super Typhoon Goni's wrath, Typhoon Vamco (local name: Ulysses), with its howling winds and torrential rains, flooded cities and towns in different parts of Luzon, including Metro Manila.
The catastrophic aftermath of the two typhoons resulted to dozens of deaths, with over 500,000 families affected, and thousands of houses damaged and submerged in water. This has exacerbated the susceptibility of families to COVID-19 and the urgency to prevent the spread of the coronavirus, especially in evacuation centers and vulnerable communities.

You can help!
Ensure the health and safety of 100 typhoon-affected families in the hardest-hit communities in the Bicol region by donating to provide them hygiene and sanitation kits. Working with the local NGOs, Habitat Philippines will distribute WASH kits containing items for a family's personal hygiene and protection. This includes face masks, face shields, disinfectants, soap, and alcohol, among others.
Now, more than ever, we need YOU to help vulnerable families RISE from the disaster and fight COVID-19. Every act of generosity counts. Your donation can help save lives today and lead families in their pathway to recovery and resilience.
Donate to Habitat today.
Campaigns from this Nonprofit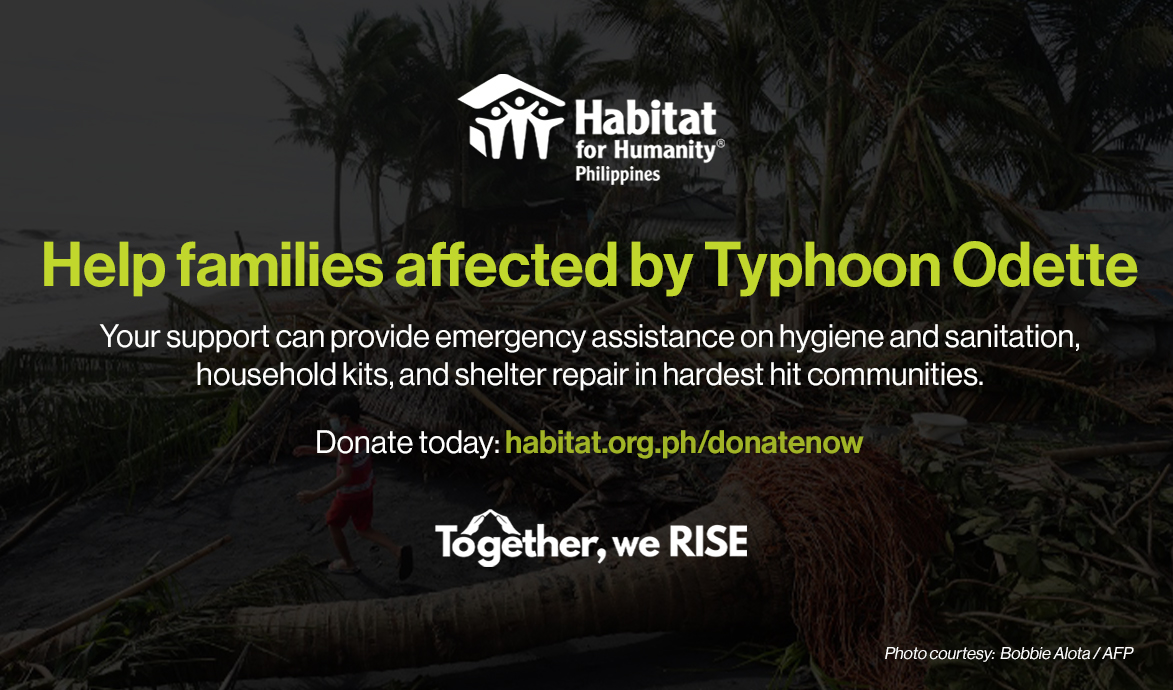 Habitat for Humanity Philippines
active
Help affected families rise from the impact of Typhoon Rai (Odette)
Typhoon-affected families and communities need help!