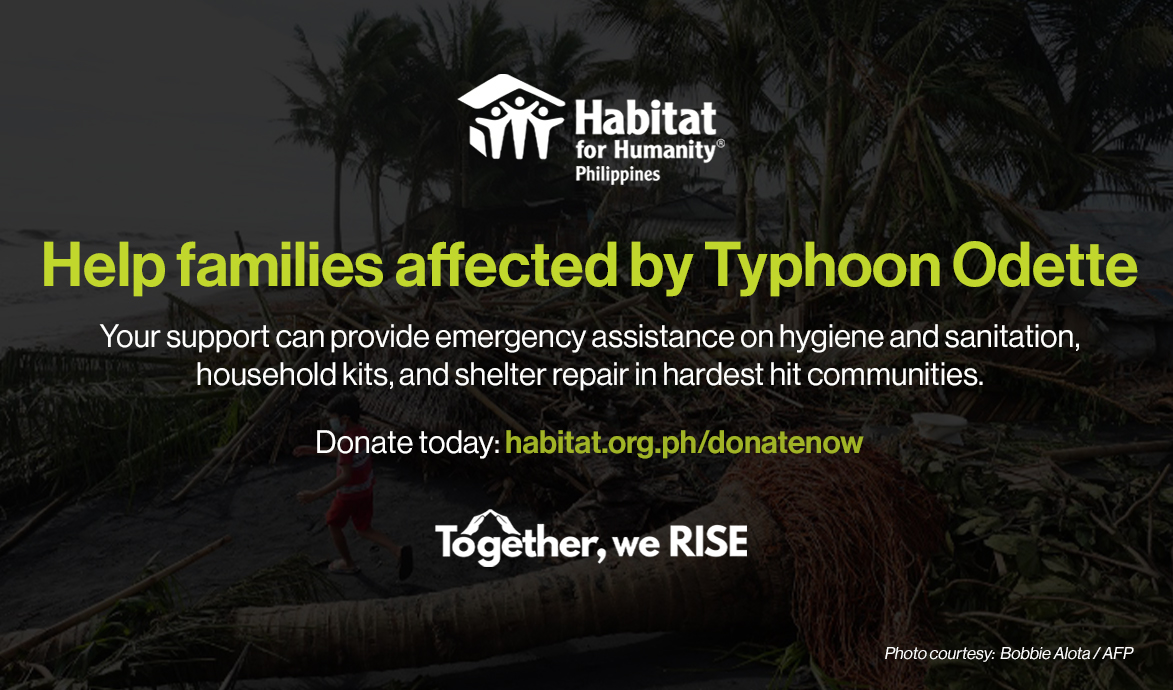 Help affected families rise from the impact of Typhoon Rai (Odette)
€10.04

of €33.5K raised

2

Givers
Joined
Donate
Share
Typhoon-affected families and communities need help!
On December 16, 2021, just a week before Christmas, the Philippines was struck by one of the world's strongest storms this year – Typhoon Rai (local name: Odette). The typhoon made nine landfalls in seven provinces and brought torrential rains. It triggered life-threatening storm surges, flash floods, and landslides, washing away and damaging houses, livelihoods, agriculture, and infrastructures. Violent winds uprooted trees and blew away roofs and walls, leaving impassable roads and making it difficult for humanitarian assistance to reach the severely affected communities.
Typhoon Rai left massive destruction, impacting 10 regions, damaging thousands of homes and infrastructures, forcing cities and municipalities to declare State of Calamity. The number of casualties continues to climb every day while over 4.2 million affected people try to pick up the pieces left in their towns and rise from the catastrophe with the hope that aid is coming their way.
They need your help! With your contribution, we can provide relief and support the recovery of affected families and communities in Southern Leyte, Cebu, and Negros Occidental. Your donation can help ensure their health and safety by providing hygiene kits and household kits including sleeping mats, blankets, and emergency solar lamps. You can also help restore their homes by donating for shelter repair. The kits will address the immediate needs of sanitation and hygiene and provide protection and comfort. The shelter repair will help families rebuild their homes through house damage assessment, provision of construction materials, and skilled labor support.

With every act of generosity, we can help families and communities in their pathway to recovery and resilience. Together, we RISE to make this holiday season most meaningful by showing compassion and helping the affected families. Let us spark hope, spread kindness, and share the blessings with those who need it the most.
Give to Habitat today and help rebuild lives.